It's high time for us to introduce the new exciting feature called Piggy Bank!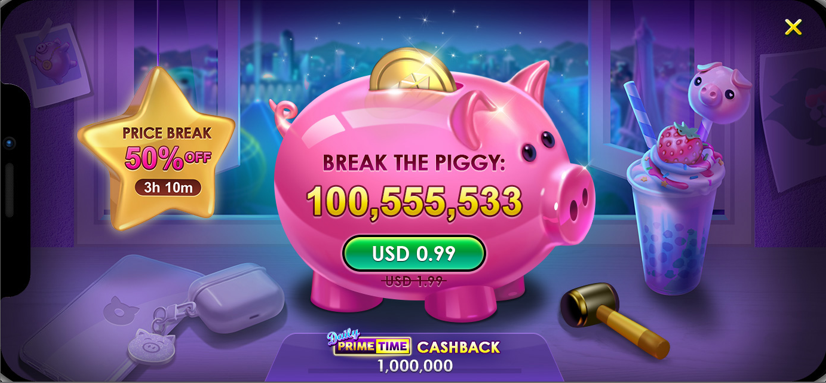 From now on, whenever you decide to make a purchase using the Piggy Bank feature, it will allow you to break your Piggy bank, which consists of the percentage of your bets & Prime Time bonus.
It can be more beneficial to break the Piggy bank once it is full, as it will allow you to receive a larger number of coins after completing the purchase.
Feel free to know more about Piggy Bank fearure by watching the video.
Don't hesitate to try out this amazing feature as soon as you get to the game, as we hope this will bring you lots of enjoyment during your gameplay experience!