Wonder how to get extra coins and bonus features, prolong your playtime, and even hit a Jackpot? Then you should totally try the Lucky Time Slots mini-game!

Move your character through the board by rolling the dices. The more you roll, the more rewards you get along your way!



Roll the dice by clicking on it to collect the items and fill the meter. Every filled meter will bring you prizes and helps you to complete the board game.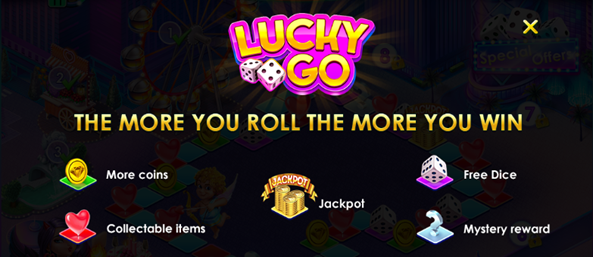 You can claim free dices by clicking on the bonus button when the timer is off. It's located in the lower right-hand corner, and you can collect the dices every hour.


Besides, you have a great opportunity to receive the dices on top of your purchase. Keep an eye on our Special Offers within the mini-game, not to miss the most beneficial once!